Danielle Austin
Senior Property Manager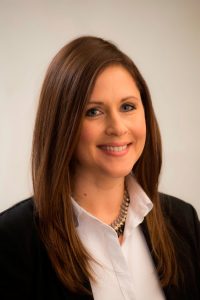 Property Manager with 12 years' experience in commercial real estate management including "Class A" office buildings, grocery-anchored retail centers, industrial warehouses, and commercial office condominium associations.
Primary focus is on tenant retention, understanding the related costs of a vacancy, marketing, leasing, cash flow, and asset valuation of risks.
Adept at handling all matters and tasks related to day to day management of real estate, from supervising maintenance staff, negotiating and administering maintenance contracts plus bidding and administering renovation and other capital improvements.
Perform and review full accounting responsibilities which include monthly financial reports, preparation and managing of annual operating and capital budgets, and CAM reconciliations.
Experienced in leasing and marketing of commercial real estate. Leasing duties also included the negotiation of lease renewals.
Develops and maintains key relationships with owners, investors, tenants and vendors, for highest value return on the asset.
State of Florida Licensed Real Estate Associate
Phone:
(850) 727-6684
Cindy Goodman
Property Accountant
Experience in administrative duties as relates to commercial real estate accounting – with specialized services in office, retail and both commercial and residential condominium bookkeeping.
Interact with professional Property Managers, Maintenance Supervisor, and executive staff in addition to overall accounting activities to serve our tenants, owners, and investors.
Responsible for performing accounting for all income and expenses and prepare and pay State of Florida sales tax for all properties. Prepare billing invoices and insure collection of reported fees, process payments based on data driven schedules as provided by Property Managers, and review bank reconciliation reports. Understands and follows GAAP financing and accounting guidelines.
Phone:
(850) 385-6363
Phyllis Kalfas
Administrative Assistant and Property Manager
Administrative assistant for all properties.
Property Manager of commercial properties with duties as assigned by primary Property Manager.
Coordinating and managing/billing daily activities of our maintenance technicians.
State of Florida Licensed Real Estate Associate.
Phone:
(850) 385-6363
William (Bill) Powell
Director of Property Management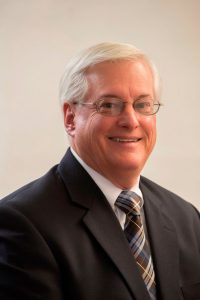 Department Manager with executive direction over property managers, accounting, maintenance team, and general consulting on real estate matters.
Direct Liaison with property owners, from individuals to institutional grade fund advisors.
Responsibilities include day to day supervision of TLG employees, guidance on asset management functions, property analysis and forecasting with solid recommendations depending on owner's needs, business plan development, and acquisition/disposition services in conjunction with TLG Property Management, LLC.
 Contract negotiations for acquisitions, dispositions, lease agreements, and vendor agreements.
30+ year career in property and asset management with portfolios in excess of 7.5 million square feet.
Strong supporter of continuing education for all employees to remain current on trends in real estate management. Florida State University's College of Business Real Estate Research Center mentor to graduate students in real estate.
State of Florida Licensed Real Estate Associate
Phone:
(850) 841-0223
Brian Proch
Senior Property Manager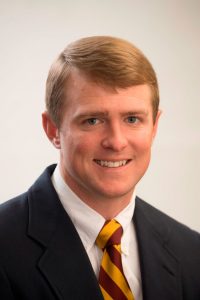 Property Manager with experience in varied commercial properties which include tenant relations, coordination of services to be performed on properties, scheduling and approval of vendors and maintenance services, and provide reports to owners/investors as to the asset's performance.
Property Maintenance Supervisor duties include direct supervision over maintenance technicians, scheduling and assignment of work orders, selection and coordination of vendors and third-party providers.
Extensive interaction with staff property managers and often direct exchange with owner/investors as to current and future asset management options to advance the value of the property.
Assistant Property Manager of commercial properties with duties as assigned by primary Property Manager. Extensive 'back-office' operations and administrative reports and follow-up that included interaction with owner/investors and tenant relations.
Maintenance Technician required daily facility and property maintenance assignments, interacting with commercial property owner/investors and tenants.
State of Florida Licensed Real Estate Broker.
Phone:
(850) 363-1831
Ben Wilkinson, Jr.
President of TLG Property Management, PLLC
State of Florida Licensed Real Estate Broker
Broker and Owner specializing in horizontal development and the marketing and sales of commercial and investment property.
 Financial Institution OREO Portfolio Management.
Court Appointed Receiver.
Phone:
(850) 509-5258